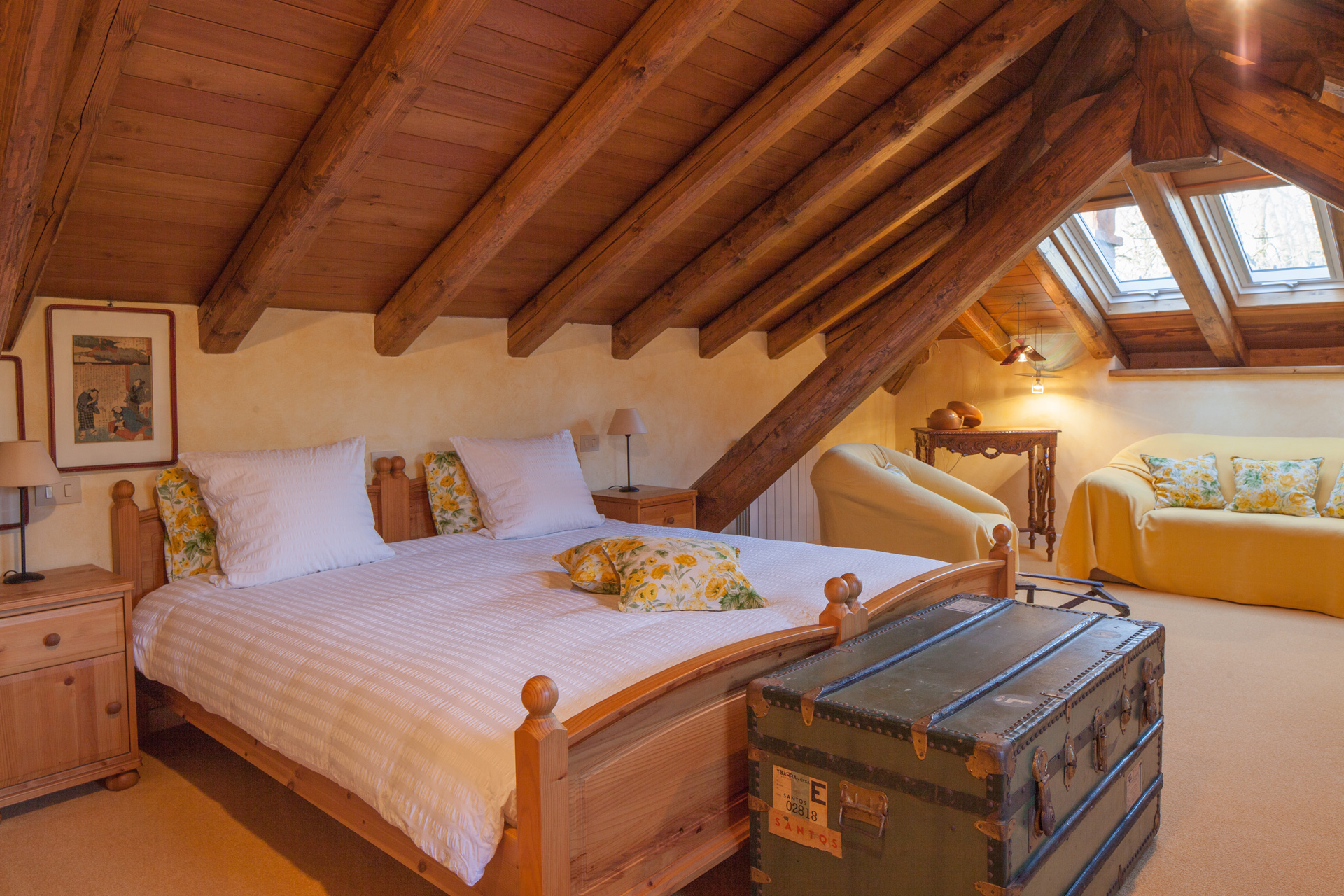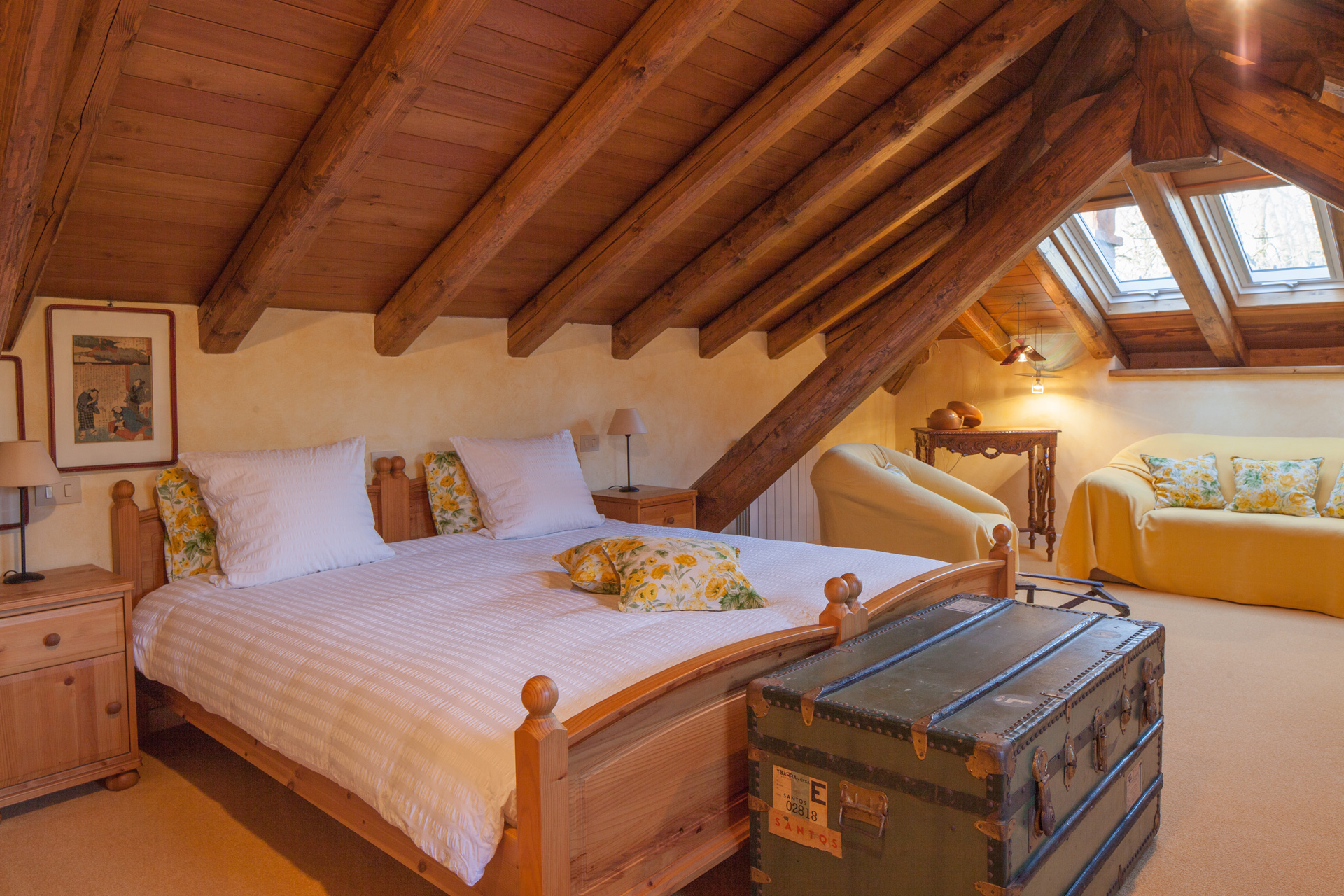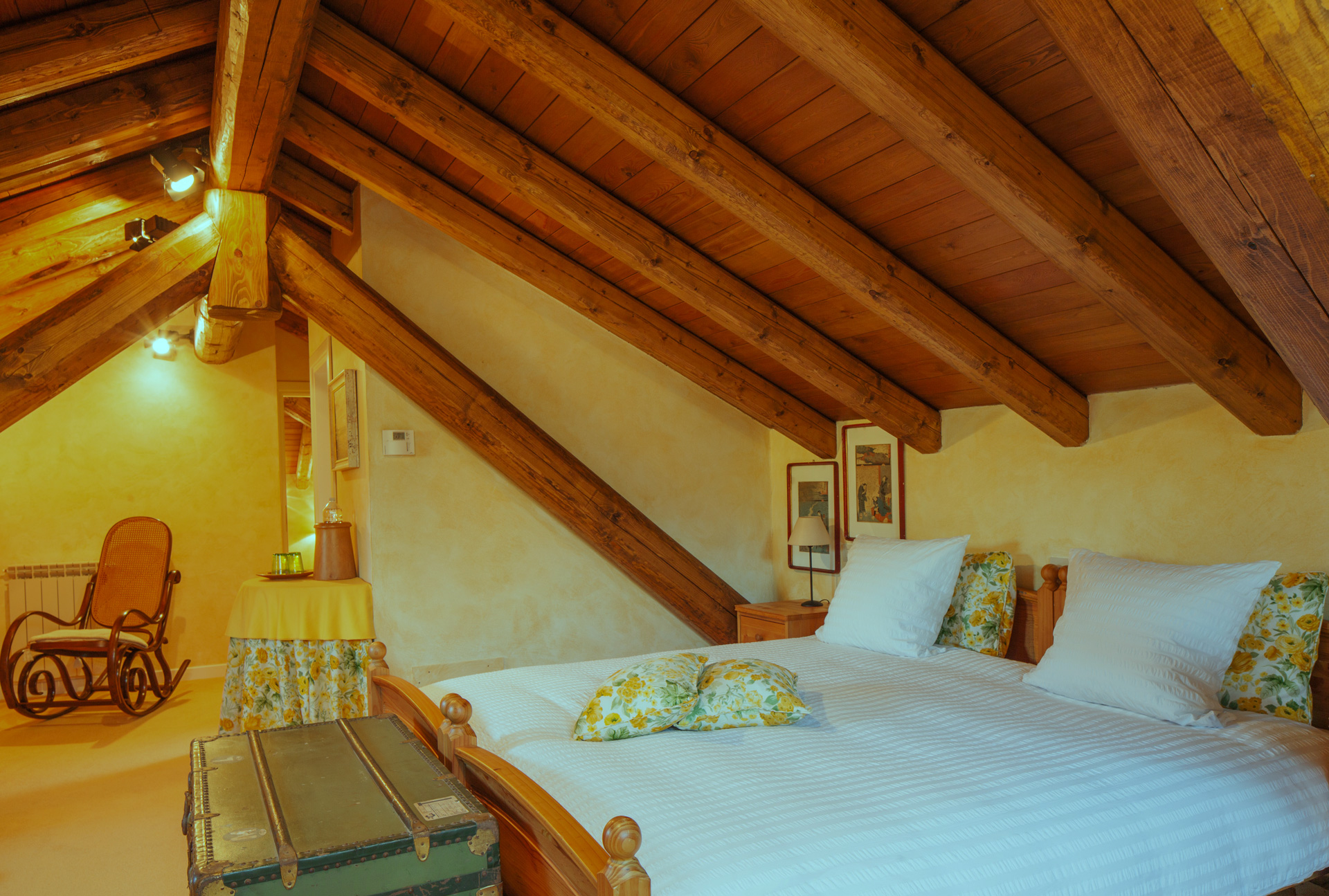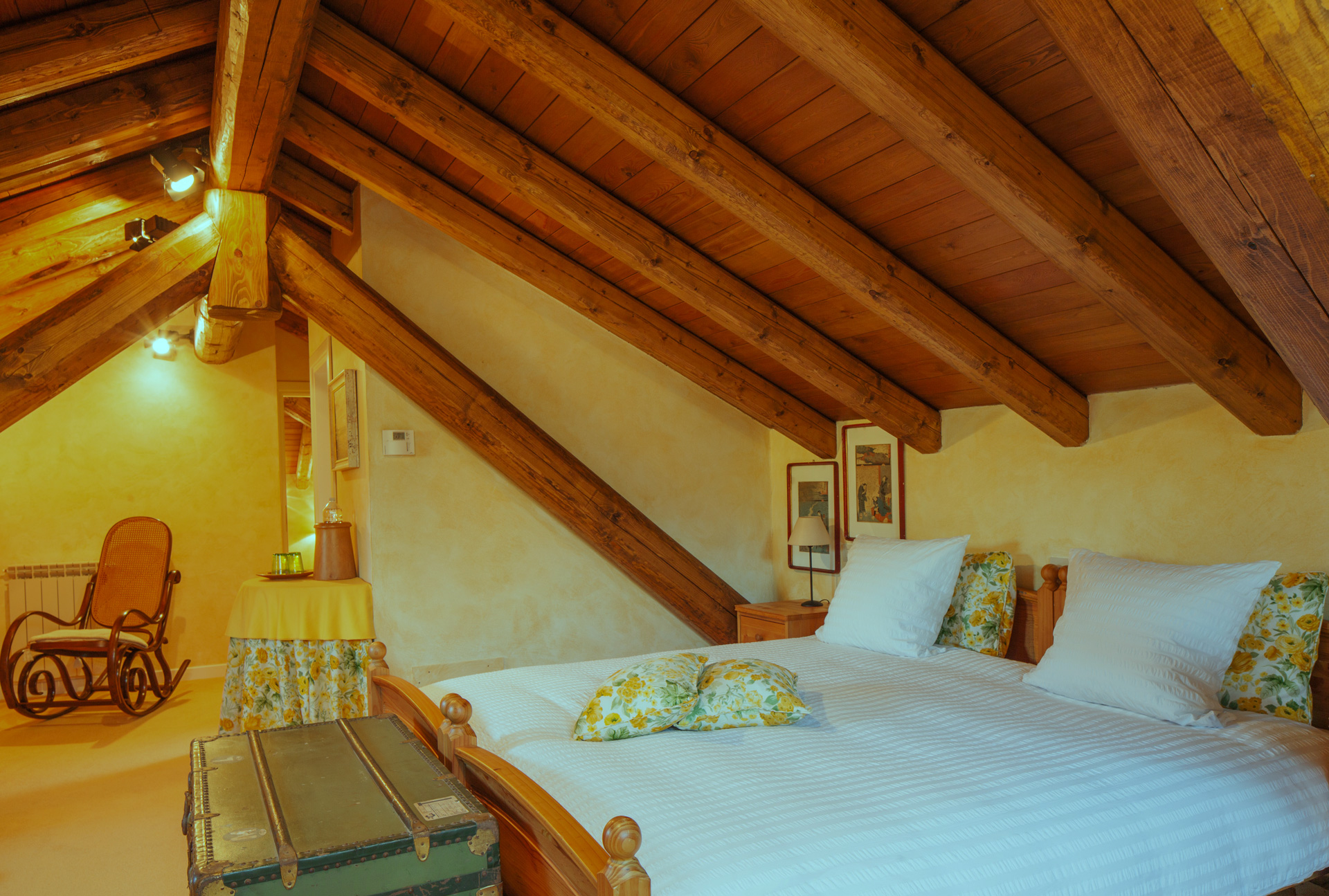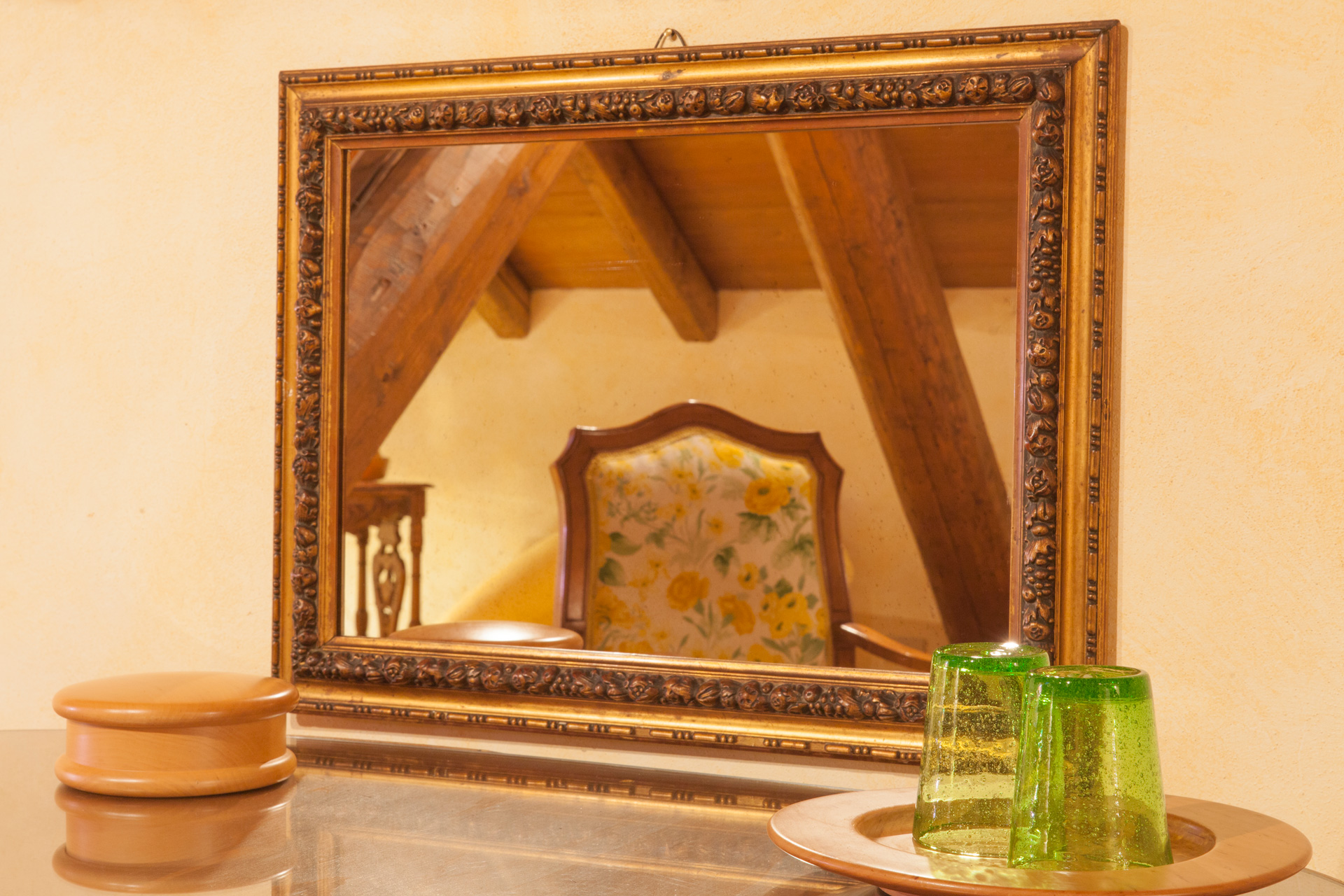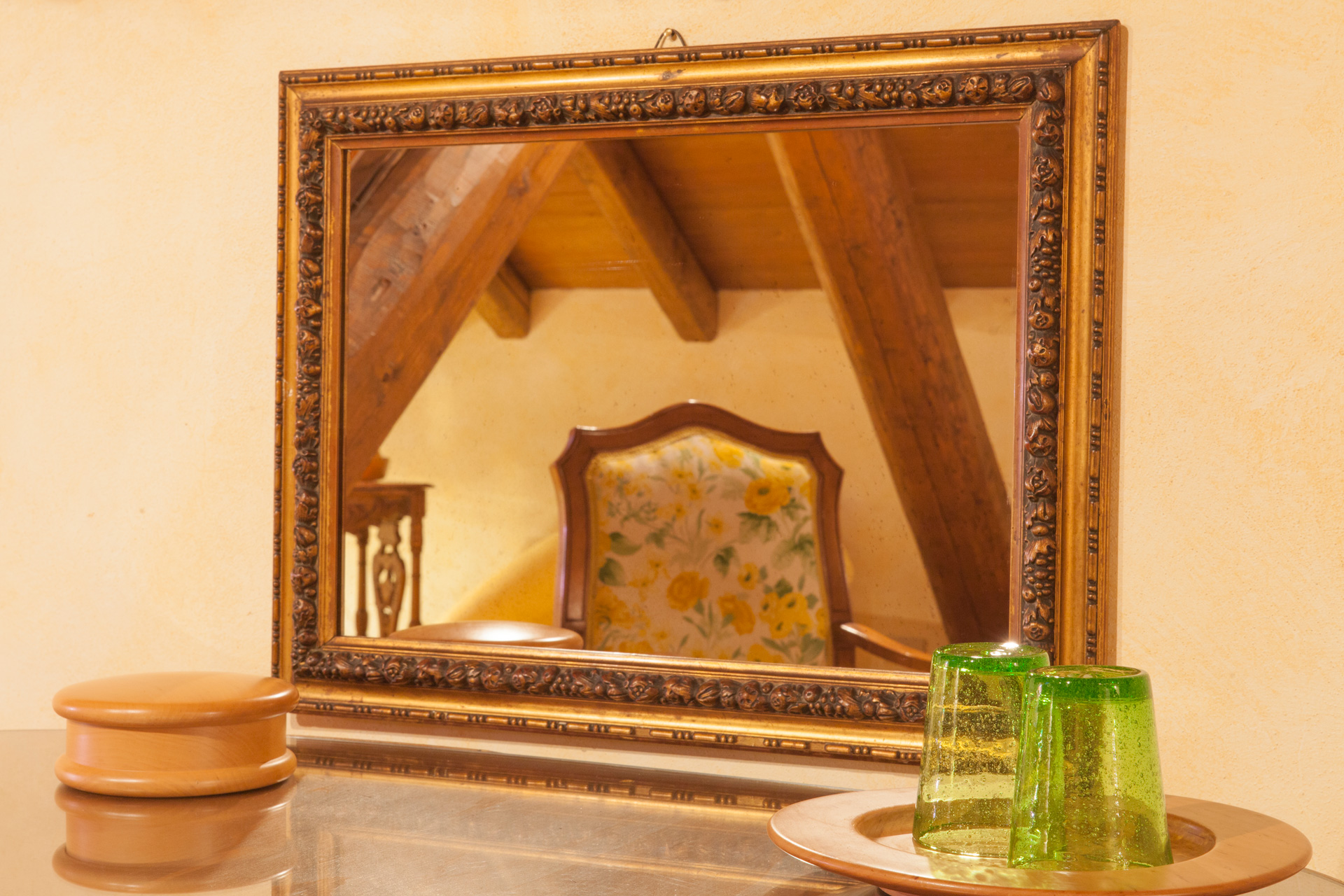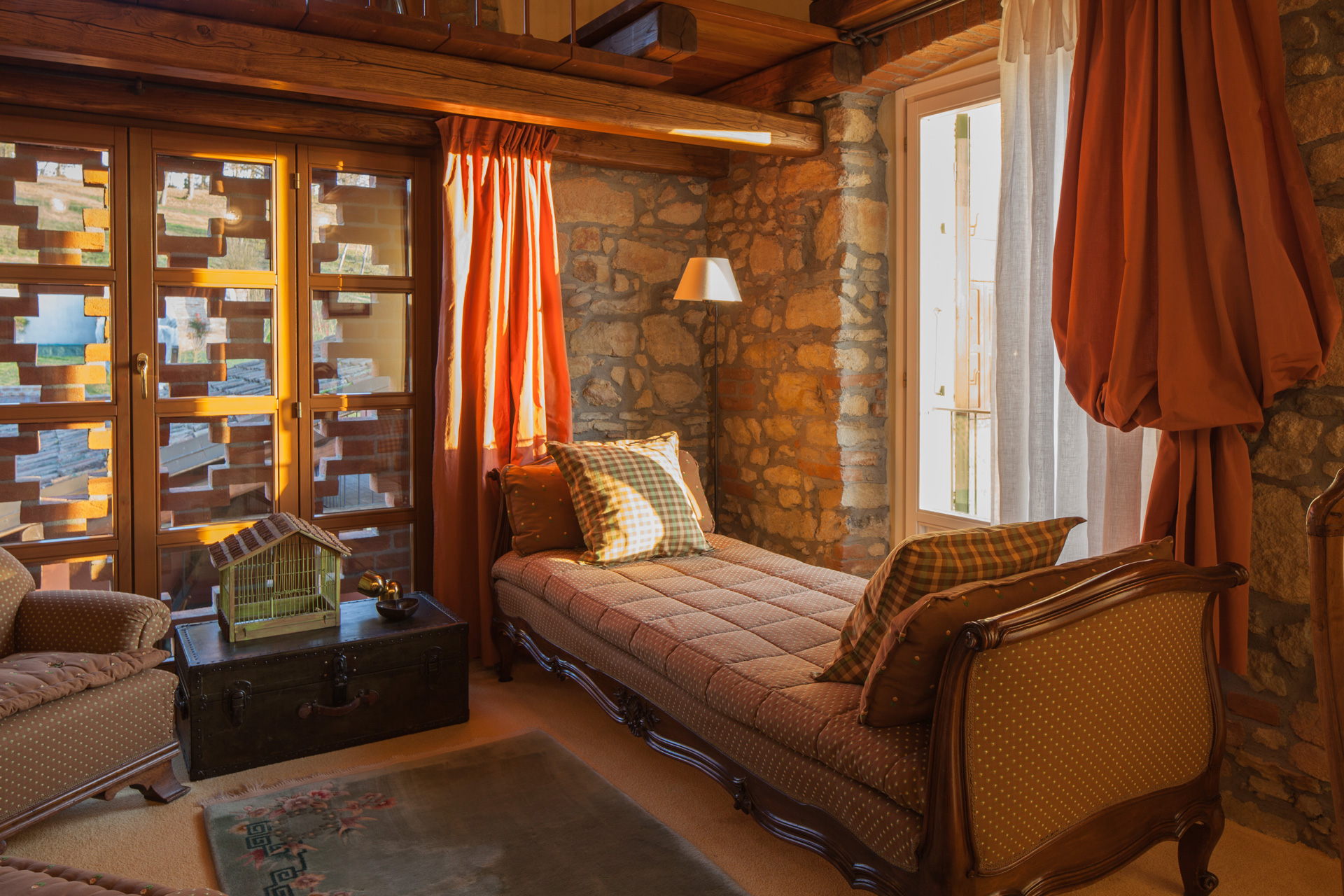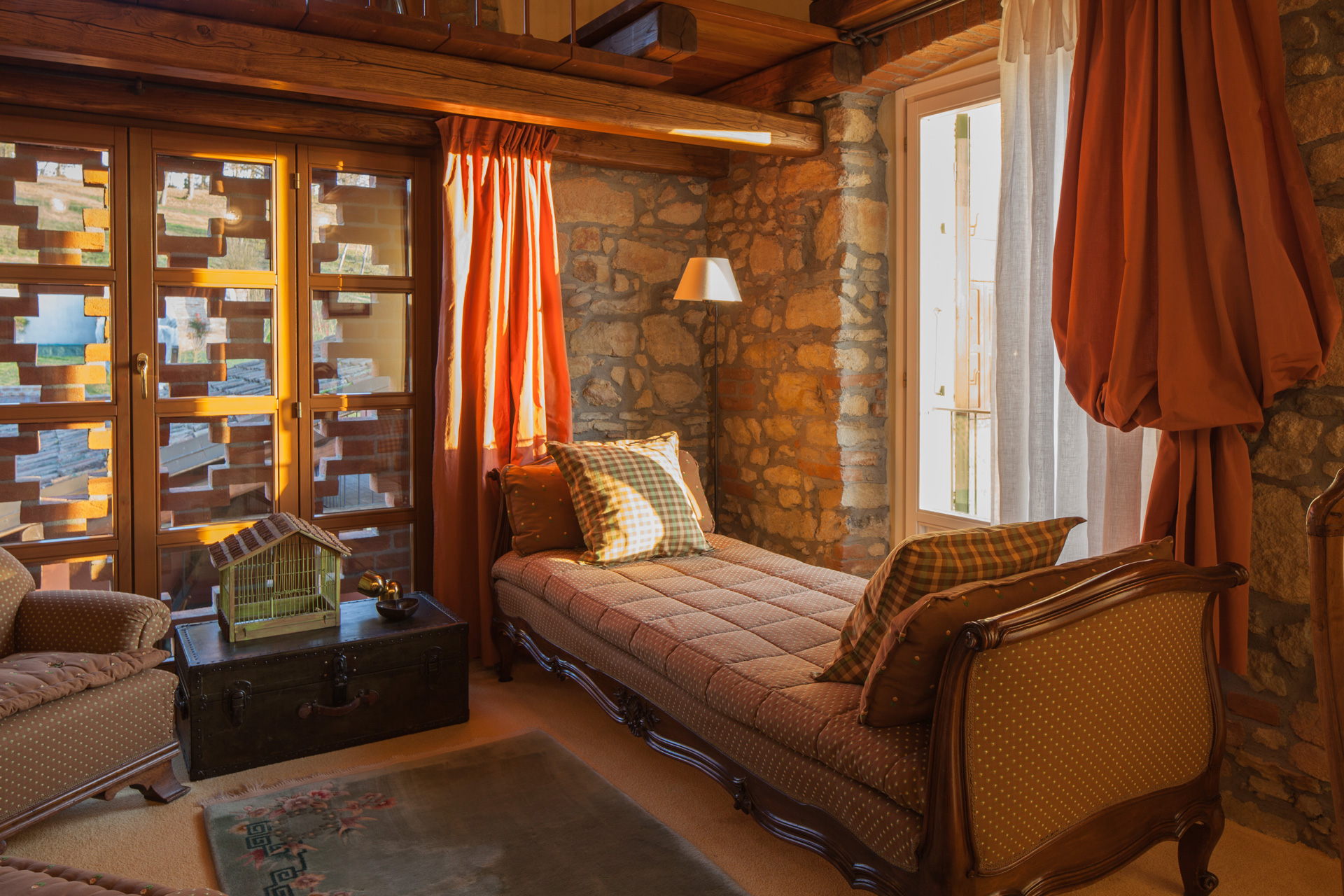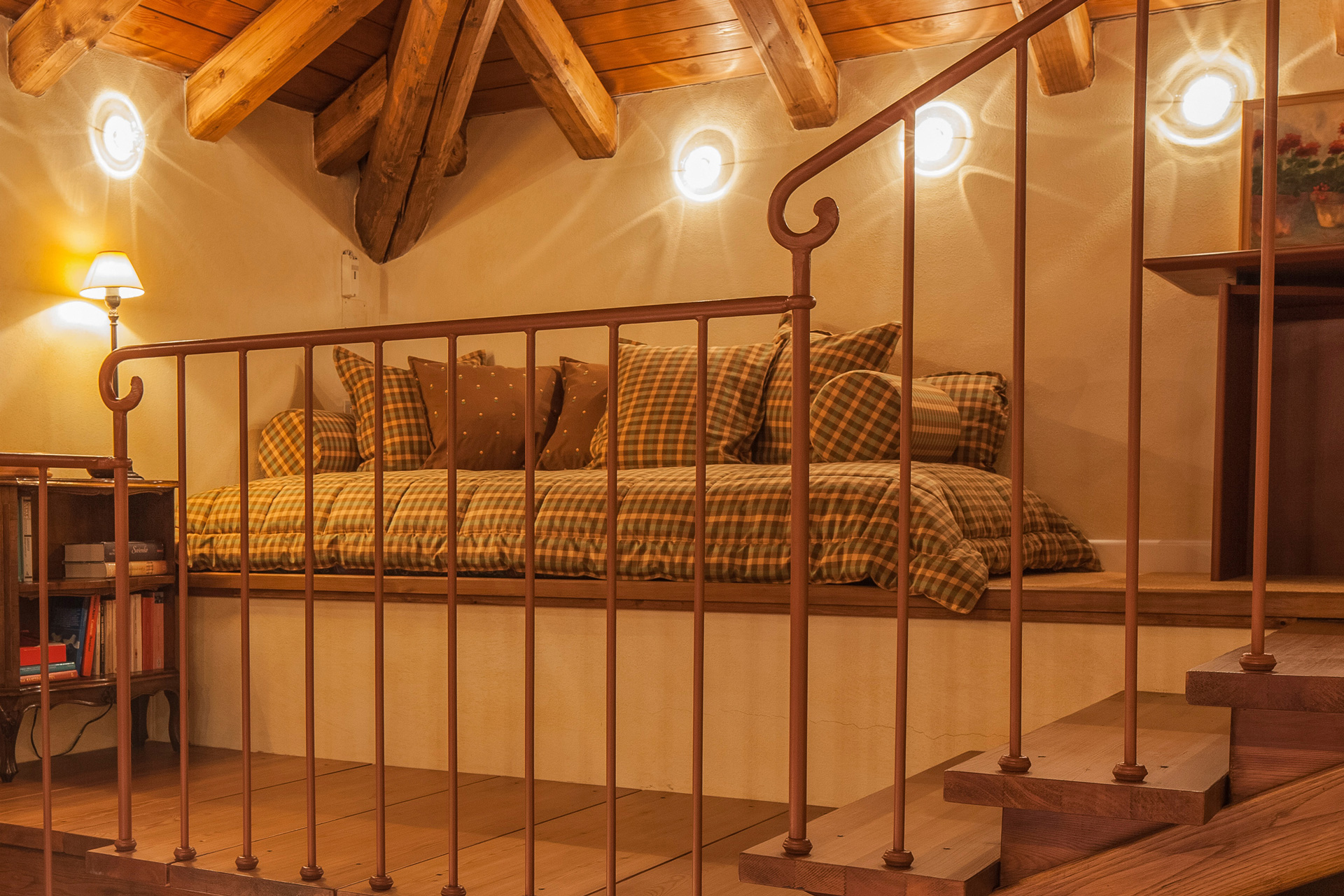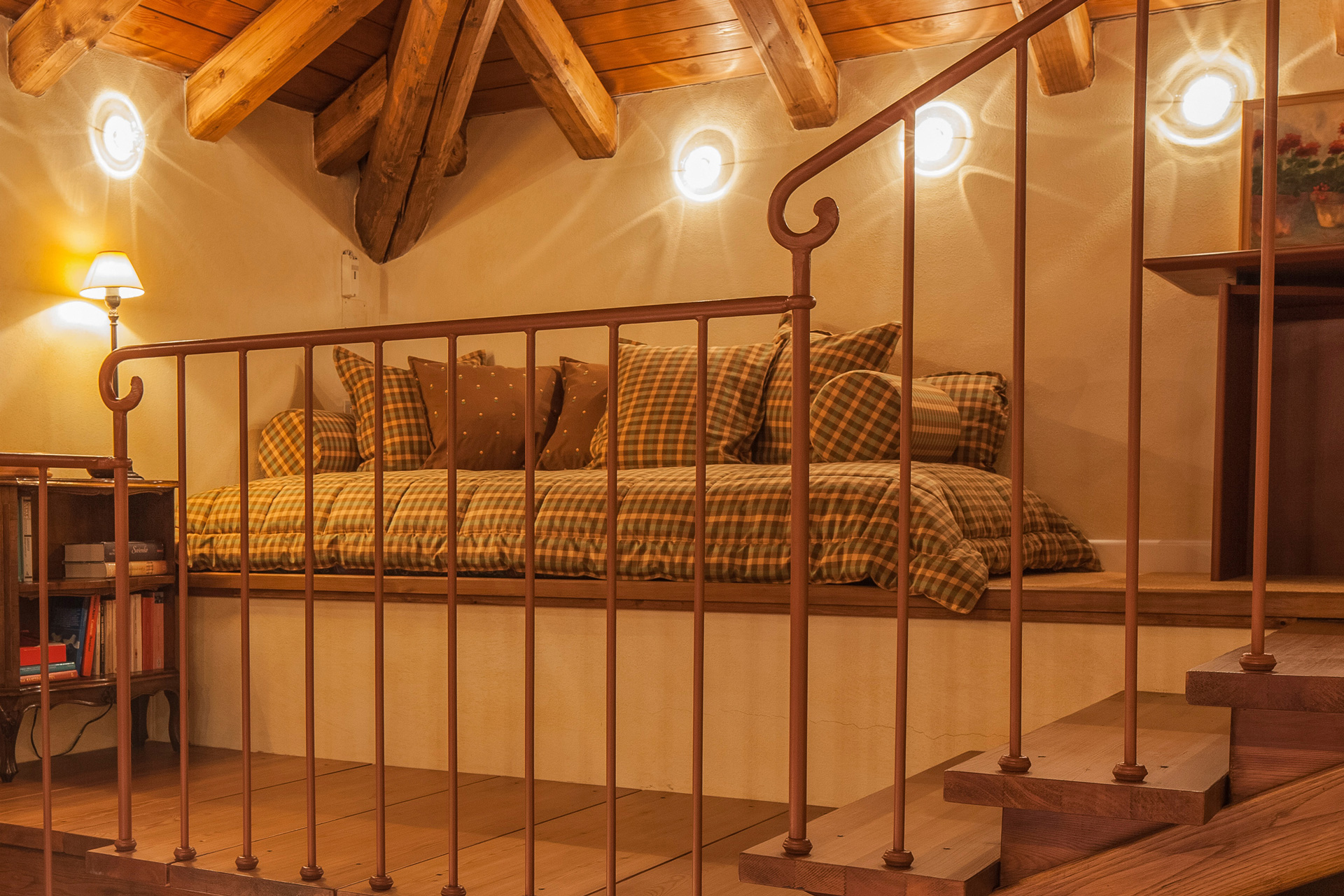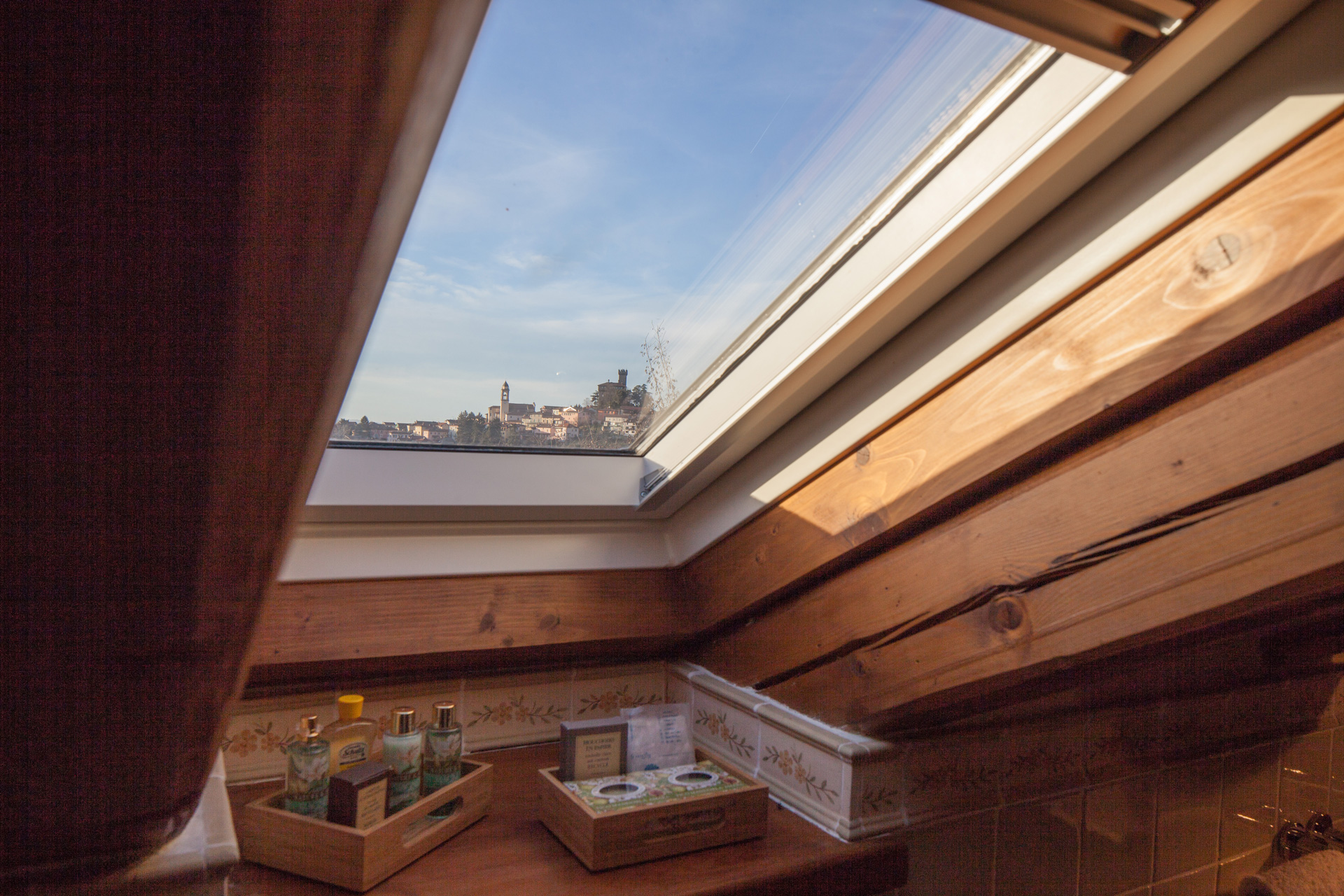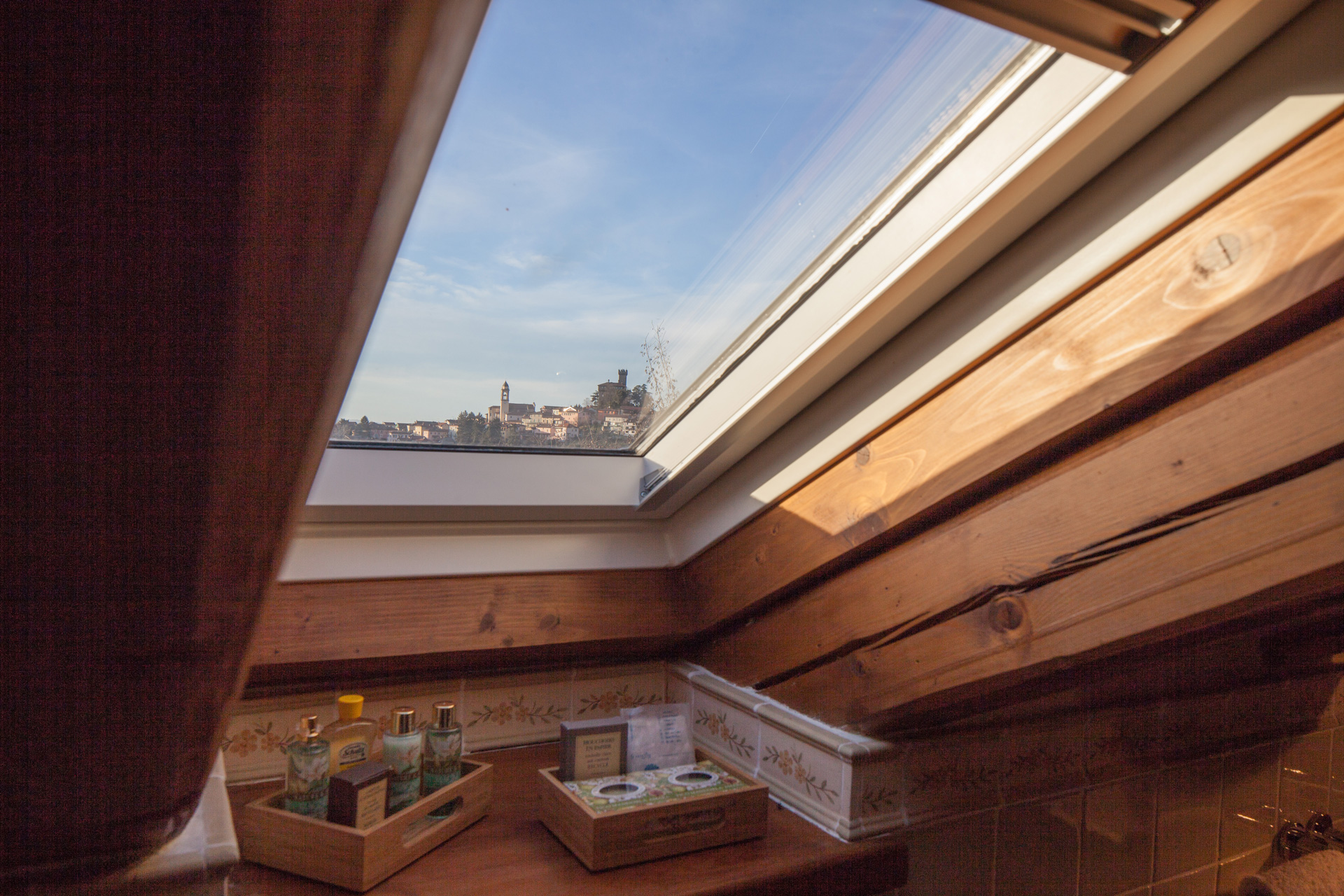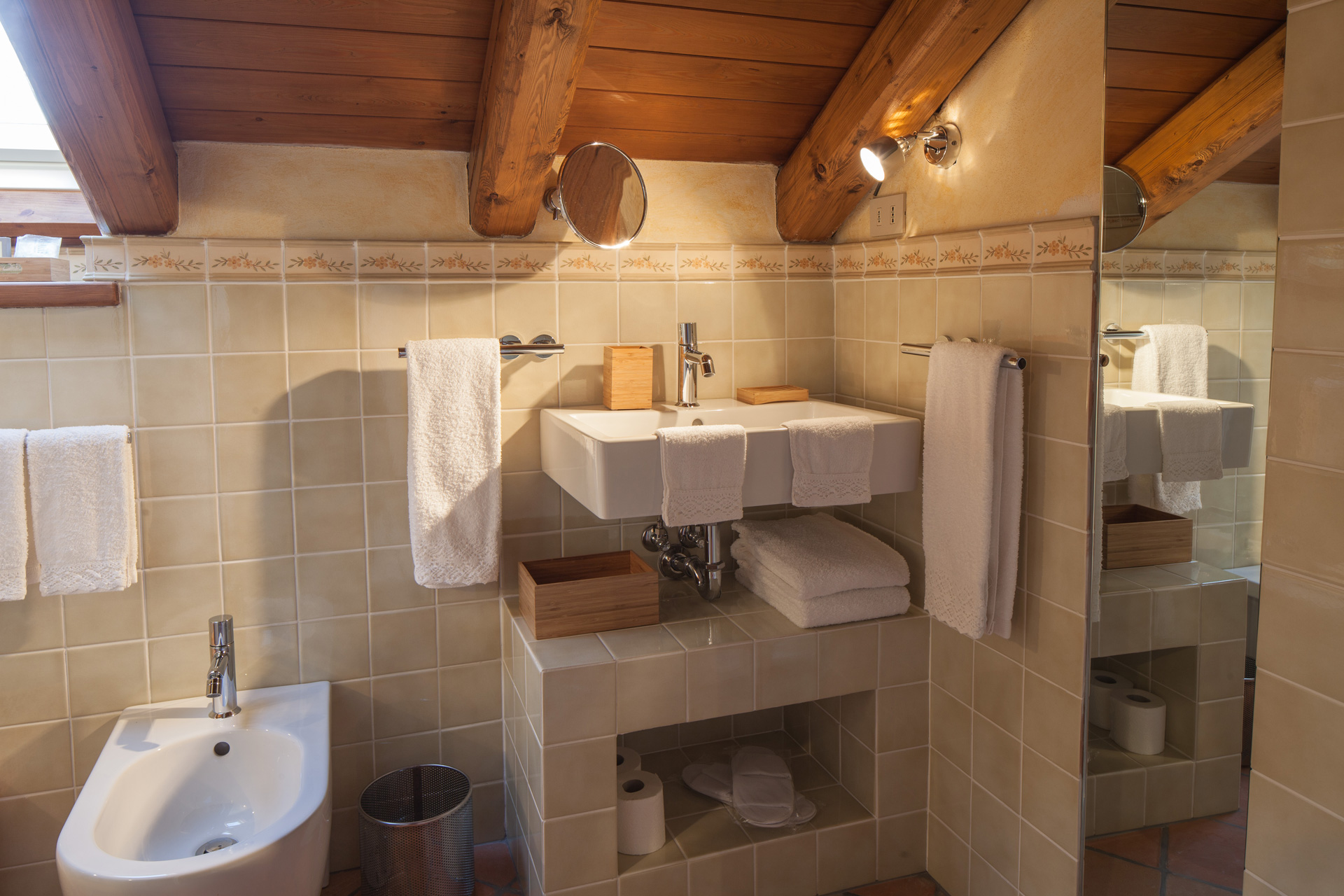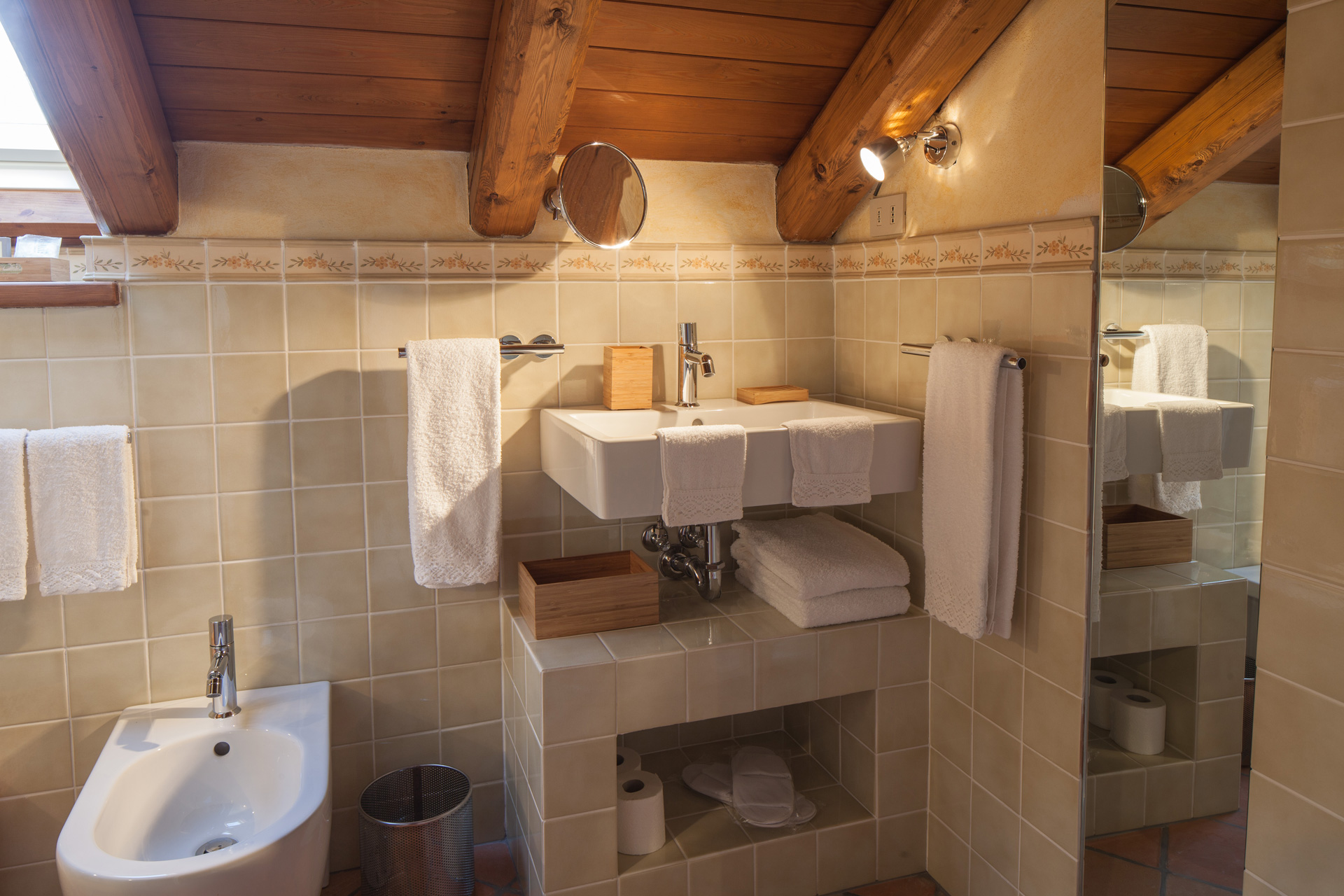 The Yellow Room, fitted with all the essential services, is located in the loft of the house, and it is divided in different spaces.
With a dormer and three velux windows, the room is accessible via a wooden staircase with an iron banister, situated alongside the side walls of a small living room located on the first floor.
Entering the Yellow Room, the guests will first see a space for the wardrobes in front of the bathroom, and then the bedroom with the king-size bed on the left-hand side and a desk with a mirror and TV on the right-hand side. A sofa, an armchair, and a pouf occupy the end of the bedroom, thus turning this space into a comfortable living area.
If needed, the double bed could be divided into two single beds. The bathroom has a corner shower and a velux window.
If there is a booking for a private space for four people, the small living room, which functions as the access for the Yellow Room, could be reserved as part of the same room, thus transforming it into an independent and quiet two-level suite.
The windows are all double-glazed, and there is also a very quiet ceiling fan, useful during the hot summer.
room, first night € 128,00
from the second night € 108,00
weekly discount 5%
monthly discount 10%
extra guest € 48,00
We host our customers for the current year from 1 April 2018 to 30 October. The date on the calendar are not mandatory date, please verify the availability of our rooms getting in touch with us using the contacts page