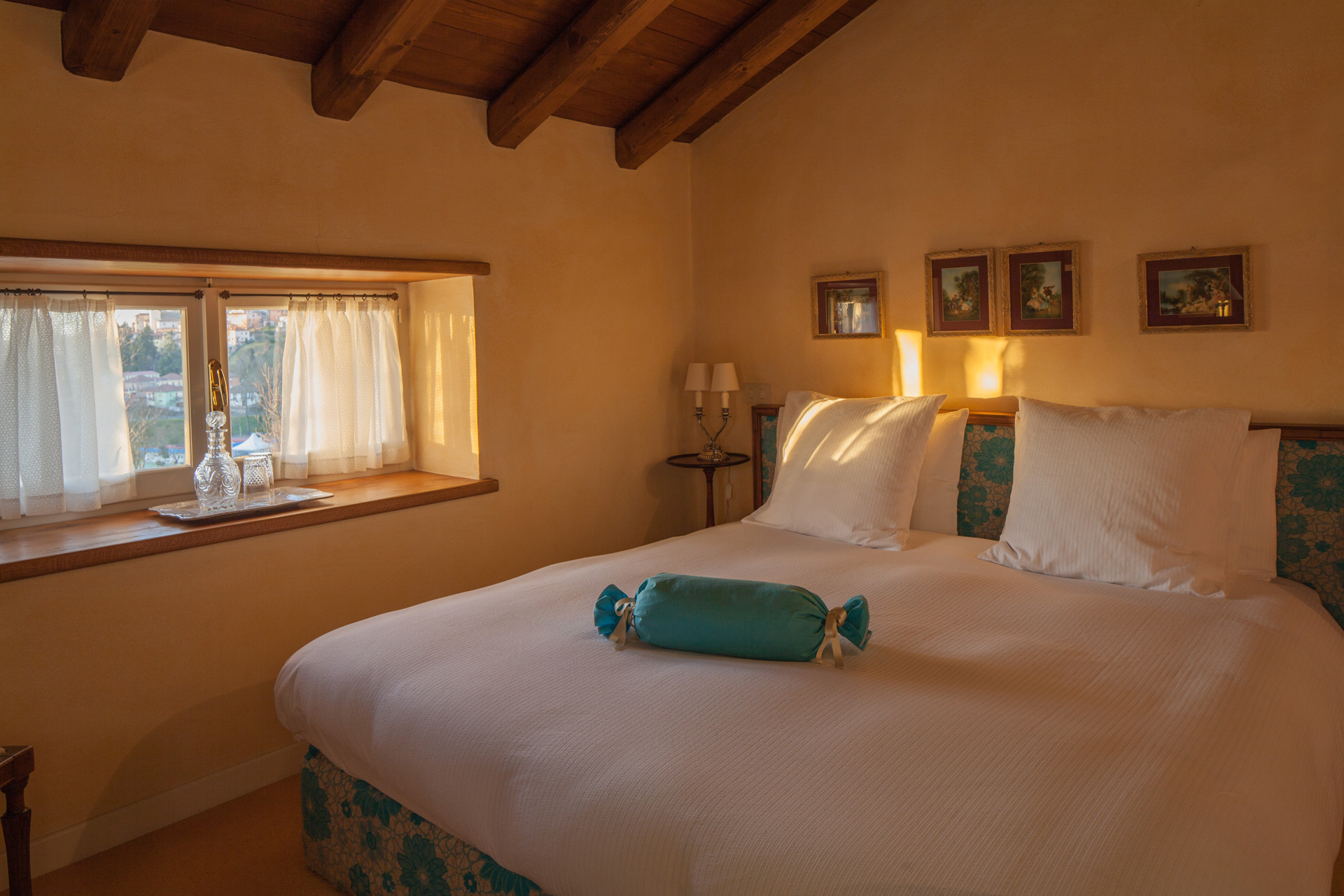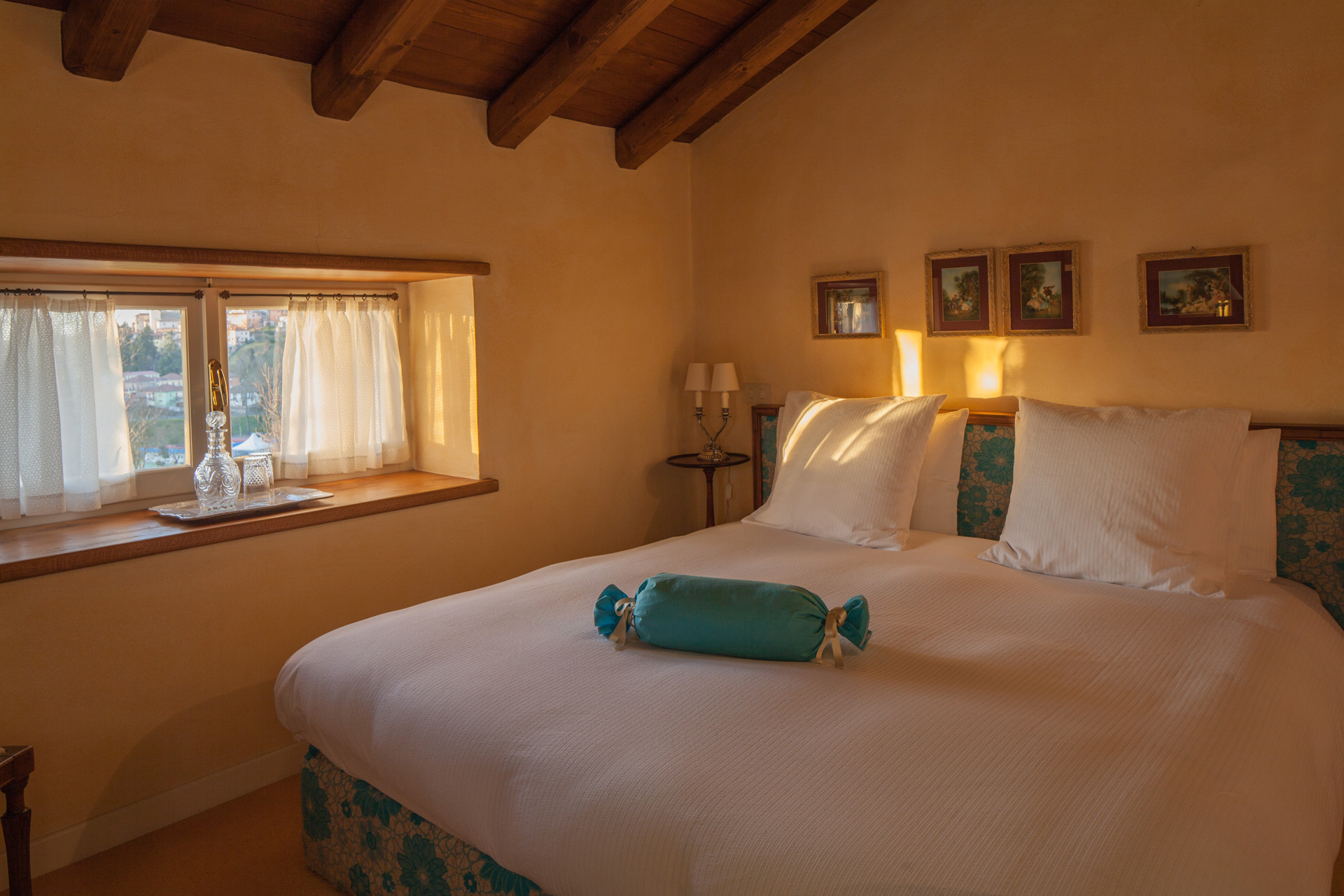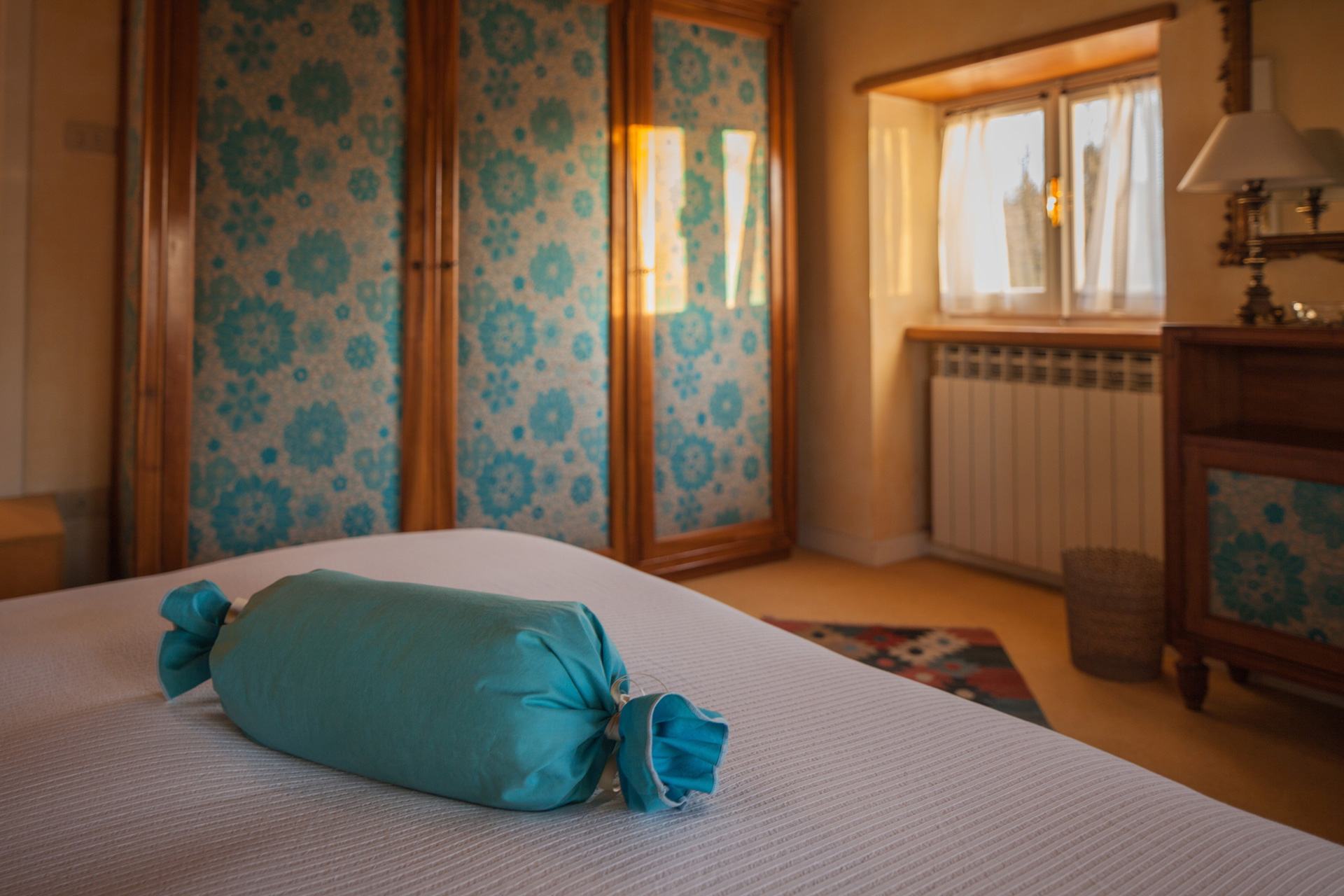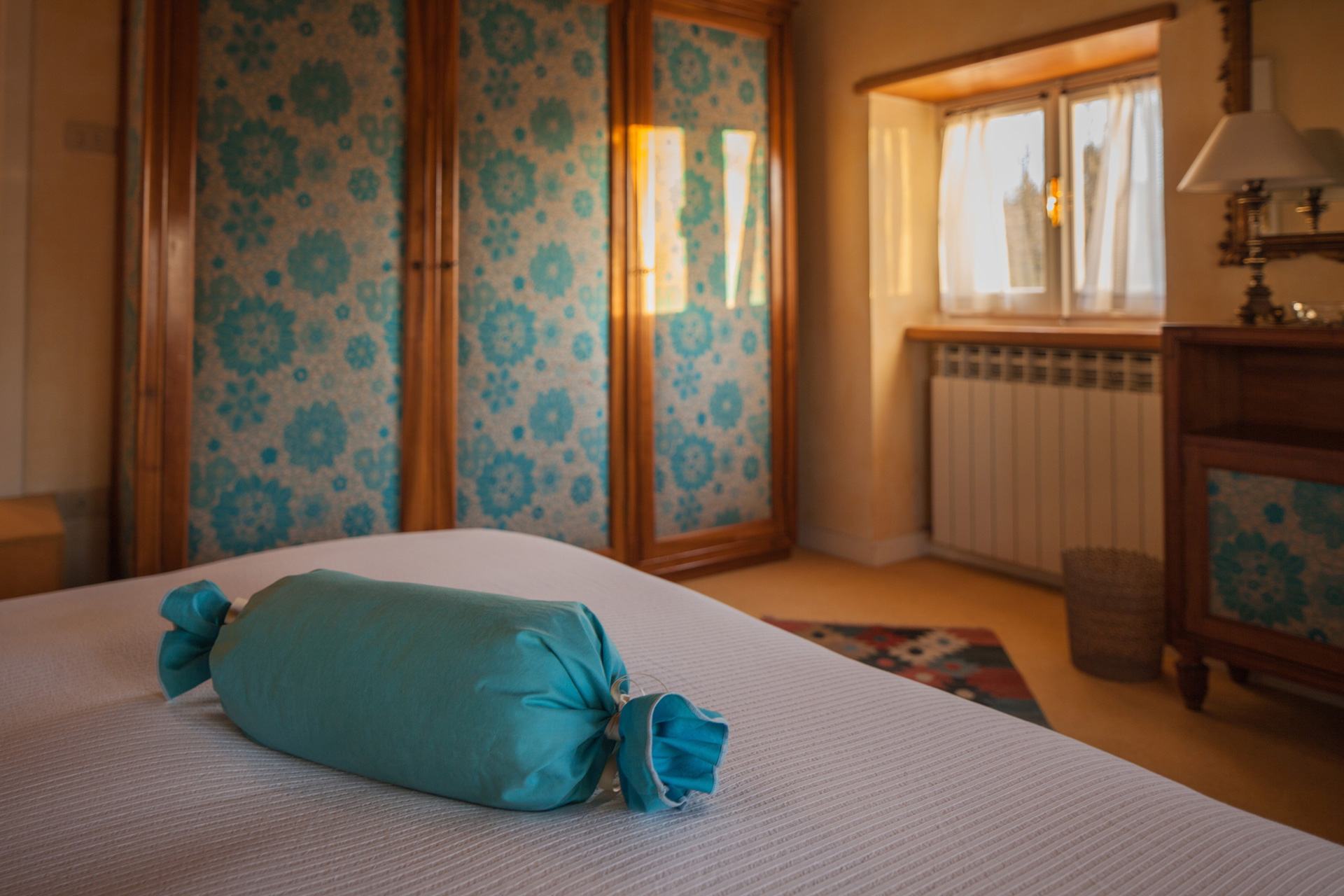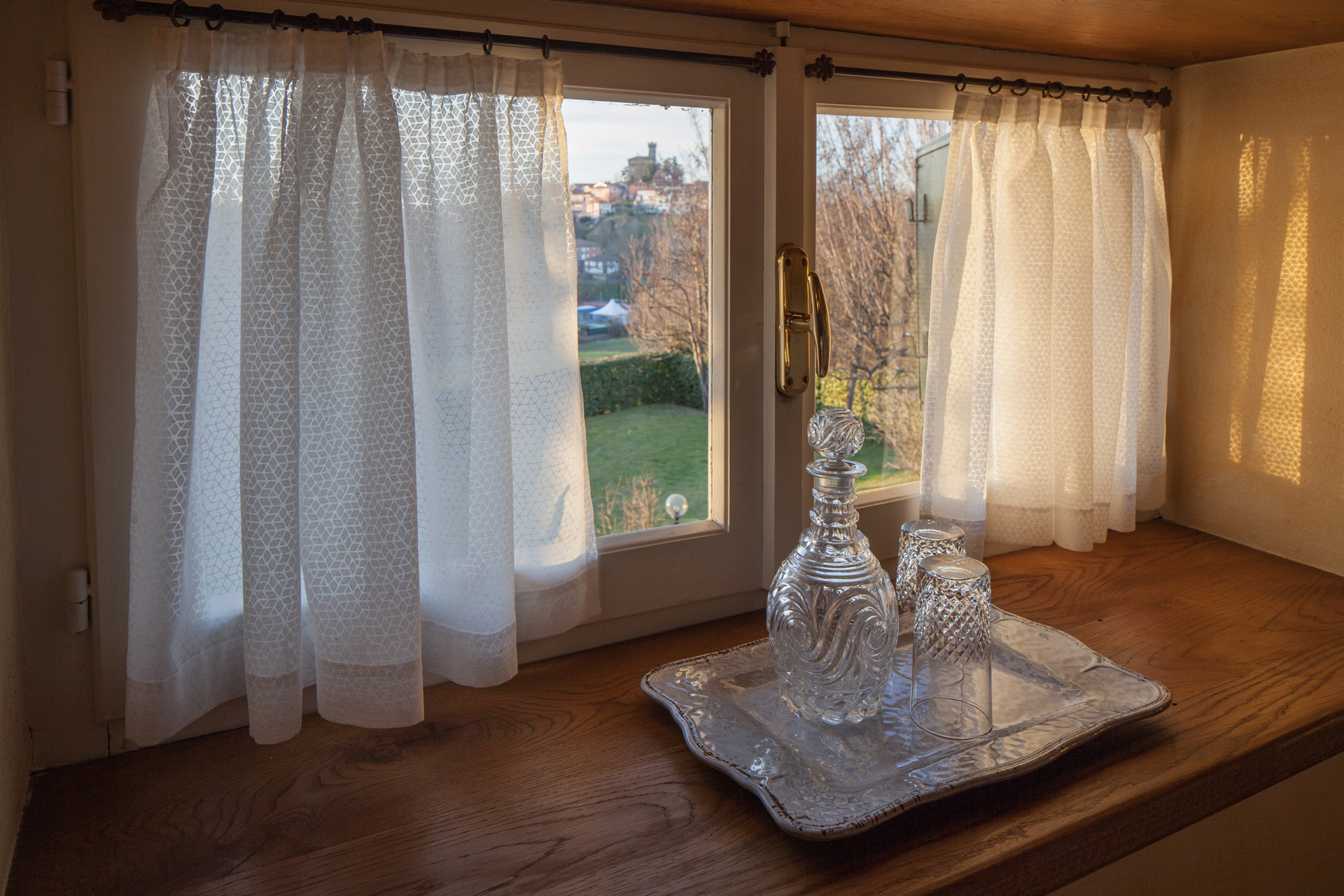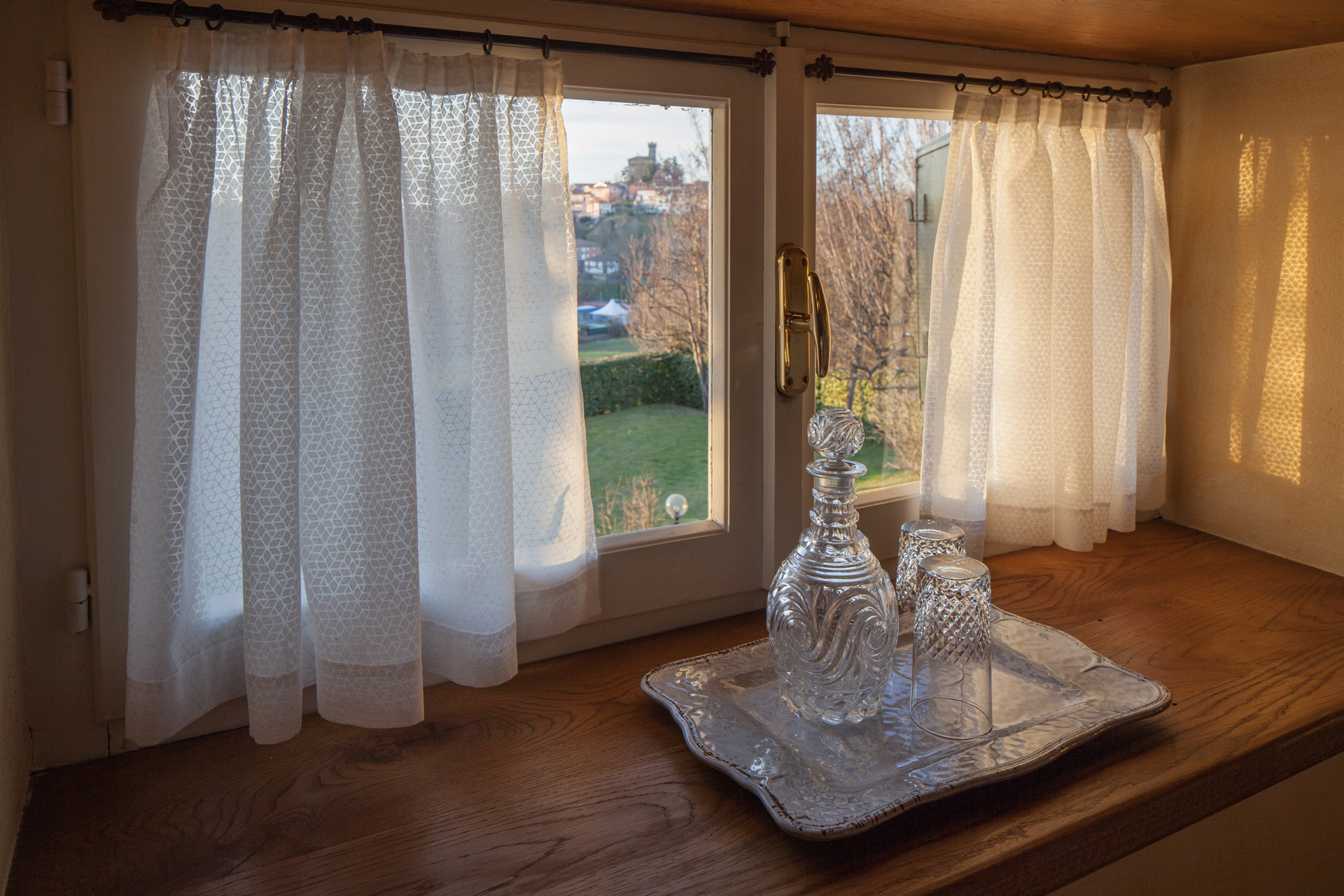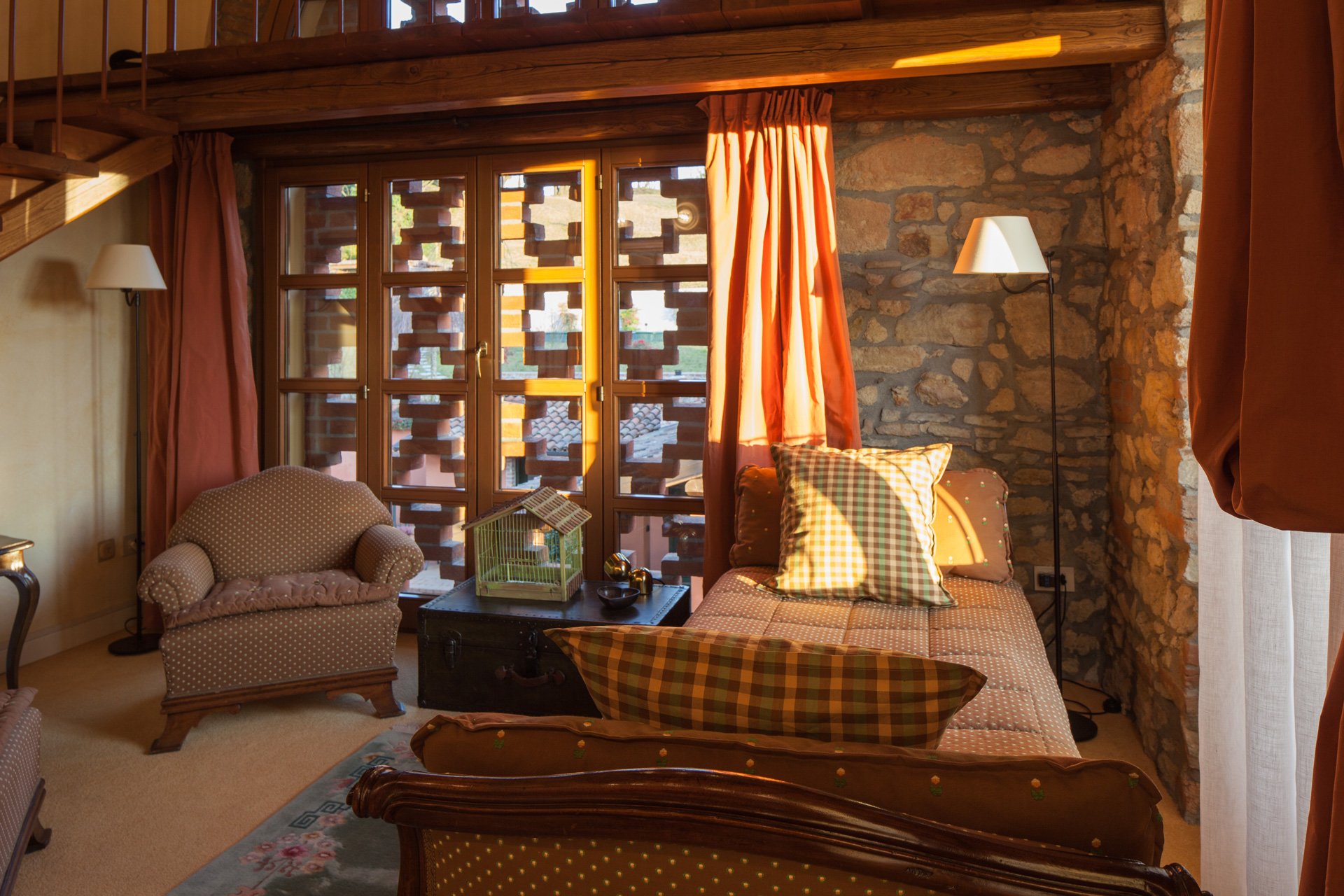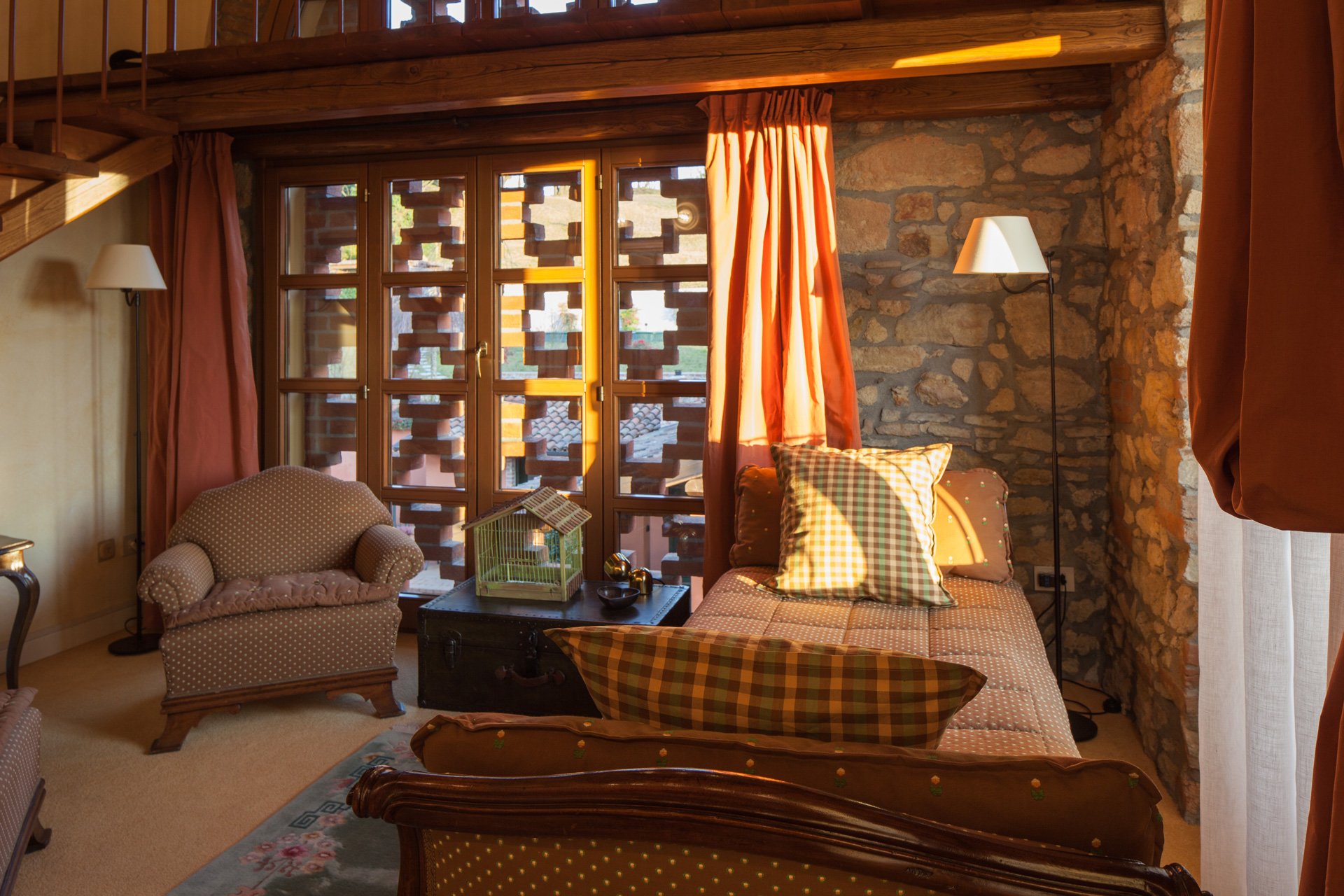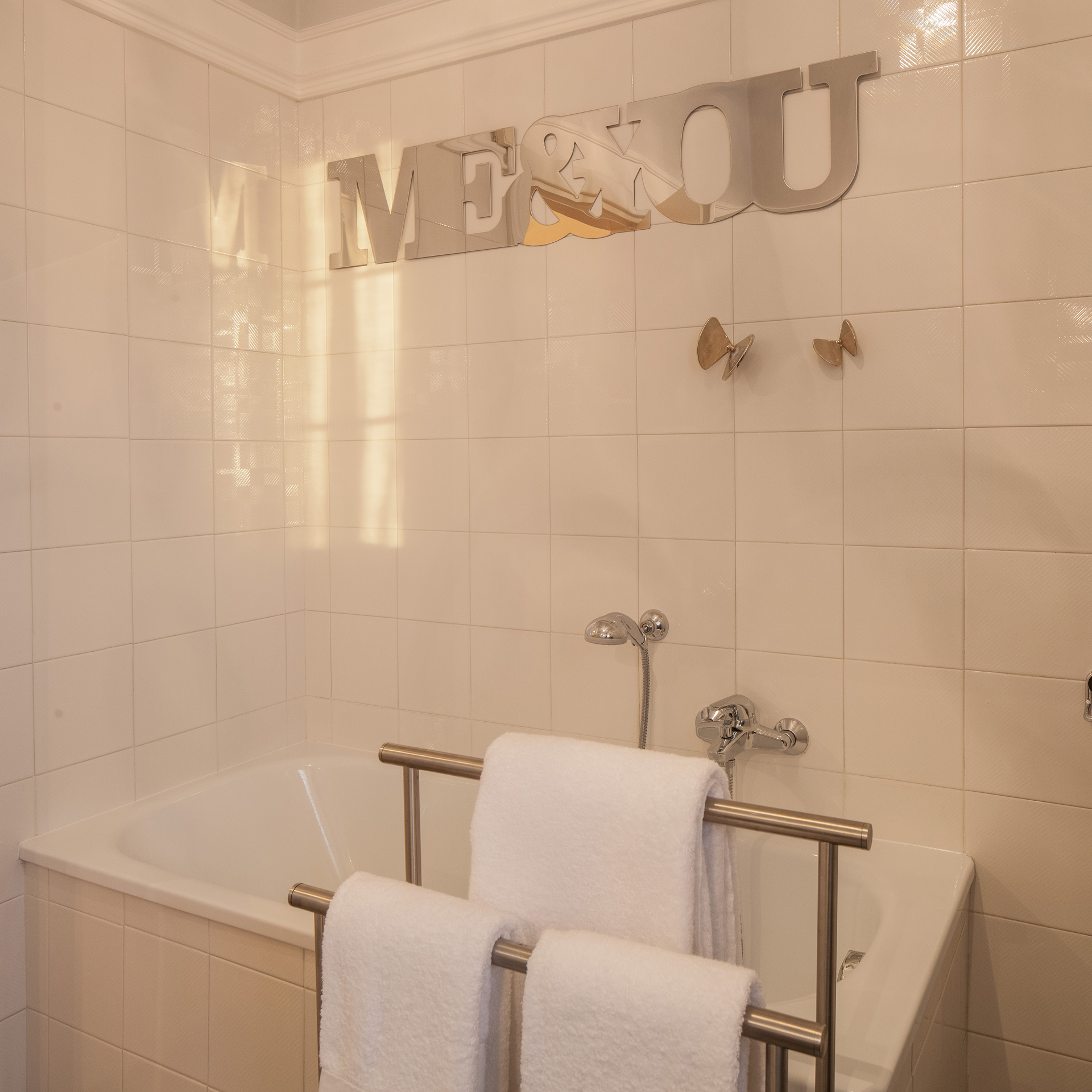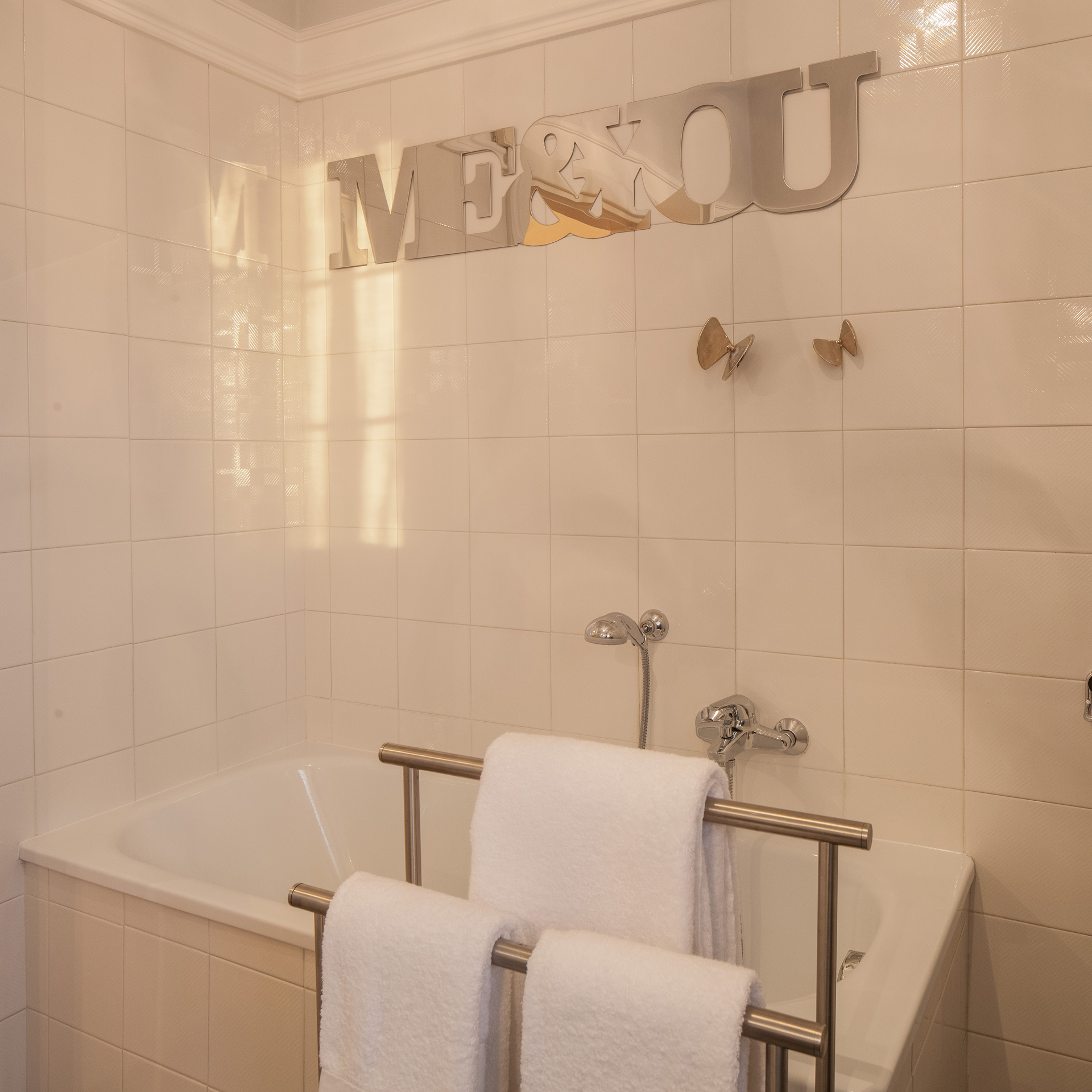 Going up the stairs that lead to the first floor, on the left-hand side, is situated the Blue Room, accessible through a corridor.
Separated from the bathroom by a hallway, the double bedroom is located two steps down.
The double bed could be turned into two single ones.
Oak beams decorate the ceiling of the Blue Room that, equipped with all the essential services, such as a TV, heating system, and silent ceiling fan, overlooks the town of Trisobbio and the South side of the garden.
The bathroom has both the bath and the shower (and white, modern bathroom fixtures).
At the end of the corridor, on the left-hand side, there is a small common living room, and if the Yellow Room above it is free, it becomes part of the Blue Room, which, in turn, is converted into a suite.
room, first night € 128,00
from the second night € 108,00
weekly discount 5%
monthly discount 10%
extra guest € 48,00
We host our customers for the current year from 1 April 2018 to 30 October. The date on the calendar are not mandatory date, please verify the availability of our rooms getting in touch with us using the contacts page